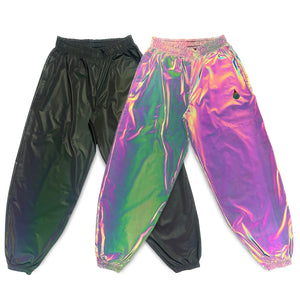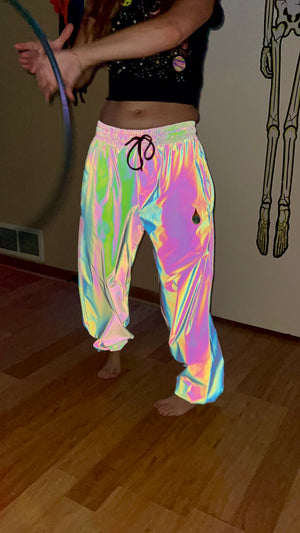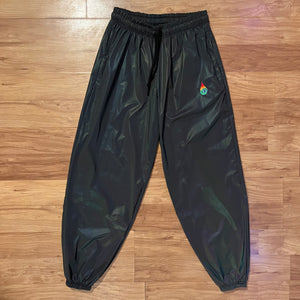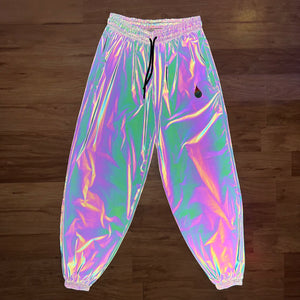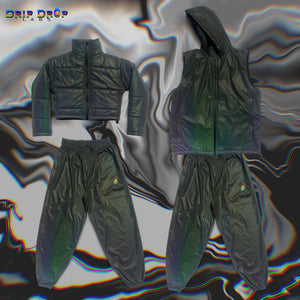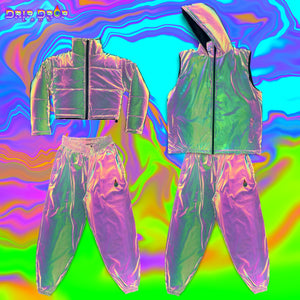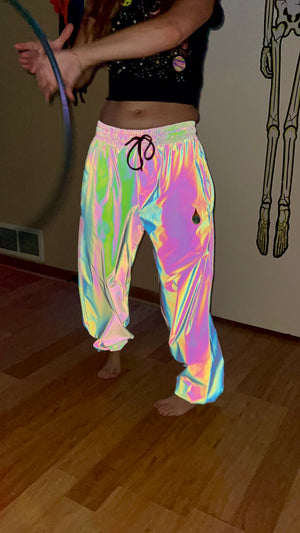 Reflective Parachute Pants
Reflective Parachute Pants
Drip Drop Labs presents Reflections - our new line of apparel meant to dazzle and amaze dependent on the environment around you.

Our reflective pants turn from a dark charcoal black to bright & vibrant inverted rainbow colors when the light grazes on them.  Full light on them while your out in the dark makes these pants look unreal. Like seriously some alien technology has now become your legs.
See for yourself just how bright your new style becomes, by having a friend video you with the flash on their phone in the dark. Great for hooping, dancing, and acrobatic videos in the dark. Or unleash your ninja moves on each villain you vanquish, giving them one beautiful kick to remember! Seriously these pants are so fun to video in, your socials will thank you! 
Universal fit & Unisex
Snapback waistband + drawstring and SnapBack ankle cuffs provide the perfect fit no matter what your size is
Water resistant
Tear resistant
Shrink proof
Zipper pockets
Premium logo embroidery
Sleek and smooth finish inside and out - for maximum comfort and look
Perfect for all weather
PREORDER - Orders will ship mid December (in time for Christmas!)